Welcome
Thank you for visiting Simplified Computer Systems and Training. SimCom-S.com. We offersolutions mindful of your bottom line, since 1986 in the same location under the same name serving ther Inland Empire and on-line customers allover the World.
Infomation Systems
Intel Servers
Microsoft Windows
Cloud Accounting
Training
Web Servers
Bring The Cloud to your Office
Microsoft Windows Servers
Intel Servers:
Small Business Servers
Quad Core
XEON Servers:
Original Website design By Jon Tom 2003.
Upgraded Design by Joey Eugenio 2017
Last update by AHP
July 7, 2017
****
Email Address:
*We are in the same location under the same name since 1986 Serving the Inland Empire And on-line customersWith all their Information Systems needs. ..
. Experience is our competitive edge & quality our fame.
<![if !vml]>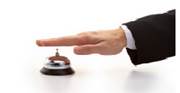 <![endif]>